Moving to the cloud provides more than advantages in innovation and cost savings. By reducing carbon emissions, this step in the digital transformation has a great impact in terms of sustainability.
Research centers IDC, DataSphere, and StorageSphere documented year-over-year growth in data creation between 2019 and 2020 at 8.8%. The same study states that the annual growth rate in the volume of digital data to be created in the 2021-2025 period will be 23%.
Billions of everyday situations, both work and personal, hang from this data. Its storage in data centers with servers running 24×7 demands, both to feed the powerful servers that manage the data and to cool this equipment, an abundant and constant power supply.
This energy is translated into CO2 emissions. The traditional Information Technology industry generates almost one billion tons of emissions per year.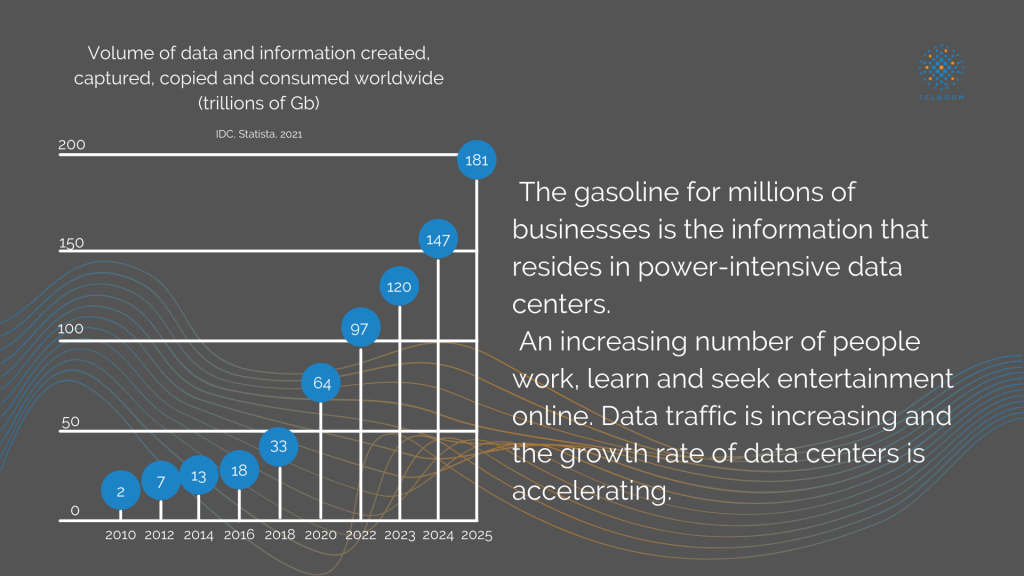 Environmental impact of migrating to the cloud
Migrating to the cloud can reduce information technology emissions by up to 6%. This considerable reduction in CO2 can contribute significantly to meeting commitments regarding climate change and the ecological health of the planet.
Initial cloud migrations alone can reduce carbon emissions by more than 84 percent compared to conventional infrastructure. These reductions can be increased by up to 98% with cloud-specific application design.
The infrastructure that companies require to migrate to the cloud is less robust and more environmentally friendly. Additionally, the elasticity and scalability that the cloud provides allows companies to control the amount of server usage.
Greater flexibility for professionals, a more efficient structure in terms of energy and better utilization of services translate into financial benefits with savings of up to 30% -40% in costs.
The benefits to businesses and users will make this technology more than a trend. In a few years we will see how small and large companies will implement operating systems in the cloud.
TELNORM's comprehensive offering stands out from the crowd of traditional Technology Partners as we have infused our Enterprise Approach capabilities with Value Added Software Integration. We have cloud technology services and solutions, such as:
B.P.M.
Recording
Labeller
Financial Floors
Performance Management
WFM
QM
CCaaS
Dialer
Agent Productivity
Knowledge Management
Contact us so we can expand the information about our offer and see together if this is the solution that your company needs.
Request a demonstration of our products or contact one of our specialists.
✉️ info@telnorm.com
MX +52 55 5265 9915
CO (+571) 4660864-4660865
CALA +1 214 281 8918 Ext 408
USA 1(214)281-8918